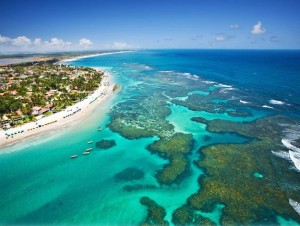 Why Invest in Brazil?
INVESTING IN BRAZIL
People may be concerned about some of the information in the newspapers or on TV. In general this is affecting the larger cities. BCA investments are focusing on the second-tier locations dealing directly with the landowner.  Interestingly, the population is also focusing on these second-tier locations; in the United States we called these suburbs!
If you look at our website brazilcentralaccess.com you'll see an explanation of why the media is focused on the problems in the big cities. Clearly, there are frustrations like traffic, theft and different types of violence. The cities that we are focusing on like Maringa, Rosana, and Porto Rico each are attracting city dwellers from the high density locations.  This exodus to the "suburbs" is similar to the phenomenon experienced In the United States during the 50s and 60s.
Brazil is experiencing the same or similar growth pattern. These trends in population shifts where generating a high demand for real estate in the cities.  When looking at real estate in these suburbs, there are properties available and affordable. The properties in the high density locations are unaffordable for most people. This gets back to supply and demand, the landowners are dividing land for both commercial and residential development and people see the opportunity and having a safer more affordable location while still being close to the cities.
There is however a problem, the current construction techniques used in these areas are woefully inadequate. In most cases the end product is laden with problems, and the contractor is gone with the money.  There is no warrantee or recourse.  Additionally, a home of 1000 to 3000sq ft has a current completion time 4 to 8 months.
The bottom line is that people want to come to these suburban areas and they would like to have a property that is nicely built dependable and durable. FirstUp Structures with its partners have identified these properties. We have established relationships with key landowners and political allies in the targeted areas. We have demonstrated to them we have a distinct competitive advantage building better quality properties faster at the same or similar price.